There's a common complaint that we hear from musicians, DJs, promoters, and other figures of the underground scenes across the Middle East: no one is giving them a chance. It's a difficult notion to argue against; the Arab mainstream isn't exactly open to new ideas and concepts. From Palestine's bustling underground rap scene, to Egypt's disruptive mahraganat musicians, these guys aren't expecting to be on the level of a Amr Diab or Nancy Ajram, nor do they want to be. These guys want to play metal without being called Satan worshippers, or play techno without being branded as druggies. In layman's terms, they just want to do their thing.
Our sister site SceneNoise has, since its inception, attempted to ignite conversation and provide a platform (both physical and digital) to give these musicians room to breathe, even if just a little. Paris-based Radio Flouka is also fighting the good fight, spotlighting Arab artists from all walks of life, with the ultimate goal of painting a much more comprehensive and inclusive picture of music of the region, as founder, Haroun Ben Hmida, explained to us in this one-on-one interview.
For a long time, music in the Arab world was only associated with cheesy sharqi music...Our project is a kind of a re-appropriation of our musical and cultural heritage.
Alright first of all, tell us about yourself. Who is Haroun, where did he come from, where is he now and where is he going?
I am a Tunisian DJ/producer, as well as the founder and artistic director of Radio Flouka. I was born and raised in Soussa, a beautiful seaside city in Tunisia. I moved to Paris in 2014 to work as a software developer after finishing my engineering degree in Tunis. Today, I am trying to balance my day time between working on Radio Flouka, freelancing as a developer, and working on my music productions at night.
Which brings us to the reason we're here: Radio Flouka. How did it all start?
I have always been a radio auditor. I still remember spending white nights listening to RTCI (Tunisian FM radio) while preparing for the next day's exam when I was at university. Then I discovered a lot of web-radios like Radio Grenouille (Marseille, France), Rinse (London, UK), NTS (London, UK), etc. So, I've always been following this culture, and I've been inspired by it.
When I moved here to Paris, I met a lot of amazing people coming from all around the Arab world, with multiple artistic backgrounds. So, a group of friends and I thought about a project that could unite and represent all these talents, which is definitely not an easy task. Then Radio Flouka was born in October 2018.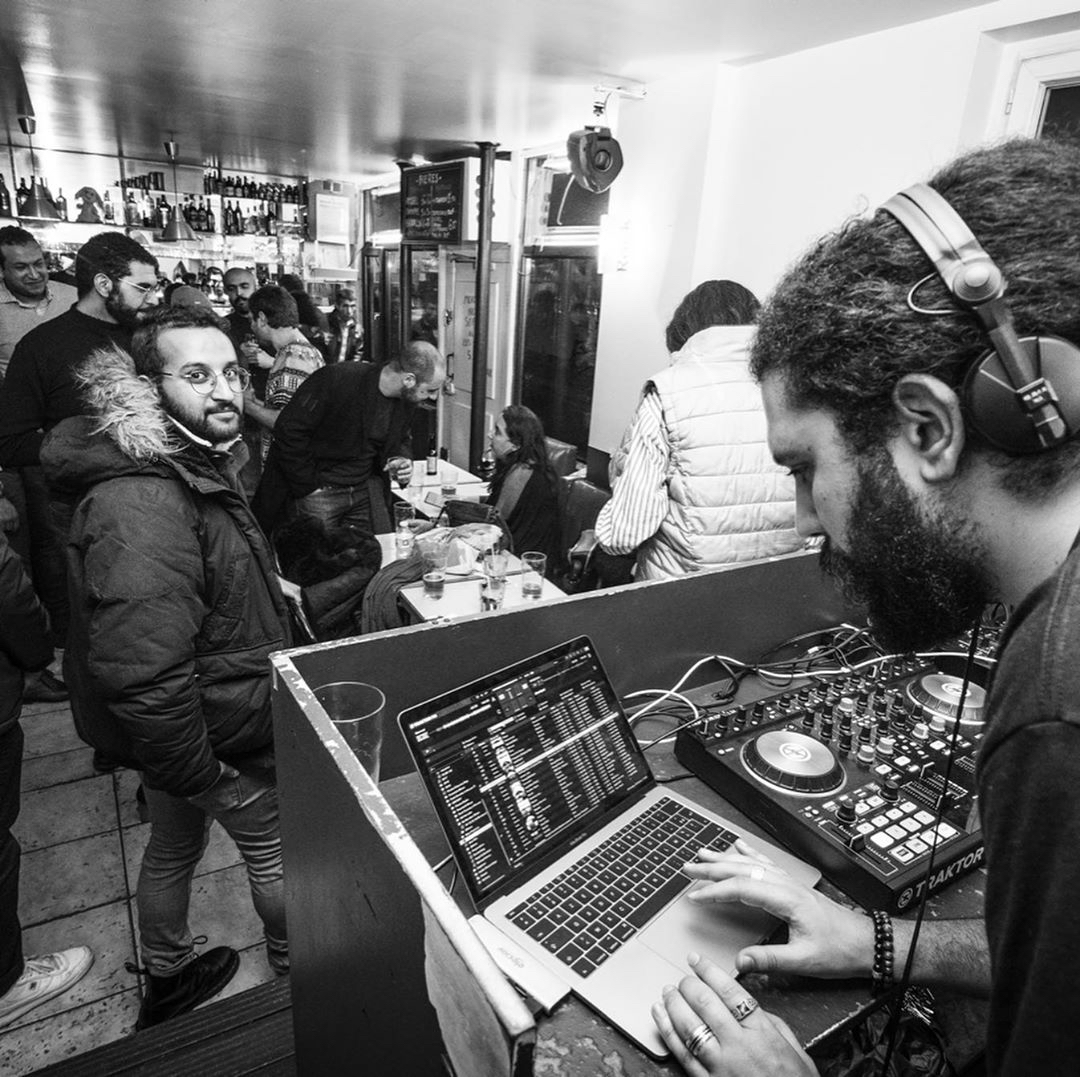 Your own appreciation of music and radio culture aside, what's the goal here?
Our mission is to make people discover all the great talents we have in our region, 'from mashriq to maghreb', as we like to say. For a long time, music in the Arab world was only associated with cheesy sharqi music. It's time to show the world that we're also interested in other types of music – hip-hop, R&B, club music, etc.
Radio Flouka comes at a time when there's been a reconsideration of Middle Eastern and North African music, particularly in Europe. Our project is a kind of a re-appropriation of our musical and cultural heritage.
How do things work logistically?
All things happen on the web. We still don't have our own studio. We squat other collective's studios when we have a guest, but for 90% of our shows, people broadcast from their places and home studios. We're a kind of a bedroom web-radio.
We have a group of 10 volunteers in Paris and a lot of other people contributing from Morocco, Germany and Tunisia. Special shoutout to Khalid, Wassim and Elhem, and all our friends who were supporting us from the very beginning.
You make it sound really simple. How does all of this translate into the programming?
Our broadcasting starts with a morning show from 8AM-12PM, where you can listen to groovy stuff – funk, soul and old Arabic gems like Ahmed Malak, Omar Khorchid, etc. Between 12PM and 6PM, we broadcast our resident DJs' shows and guest mixes. Music genres and styles are quite open, so it goes from club music to ambient/downtempo, to Raï, to disco.
Then from 6PM to 7PM, we have the 'From Mashriq to Maghreb' show, where we feature hip-hop and alternative music releases from the Arab world. From 7PM to 8AM the next day, we broadcast random stuff from our library.
What kind of challenges did you face when launching, or even challenges you still face now?
The big challenge we faced when launching, one that we still face today, is building an audience. Nowadays, people go to streaming platforms to listen to music. It's so hard to remove them from their musical comfort zone and bring them to your website to hear something they don't expect. It challenges us and makes us rethink and reinvent the way we broadcast our content.
How would you like to see Radio Flouka evolve moving forward?
Besides broadcasting, we organise parties here in Paris with the artists and DJs we support. We want to develop this aspect more, hopefully after this surreal situation with coronavirus ends.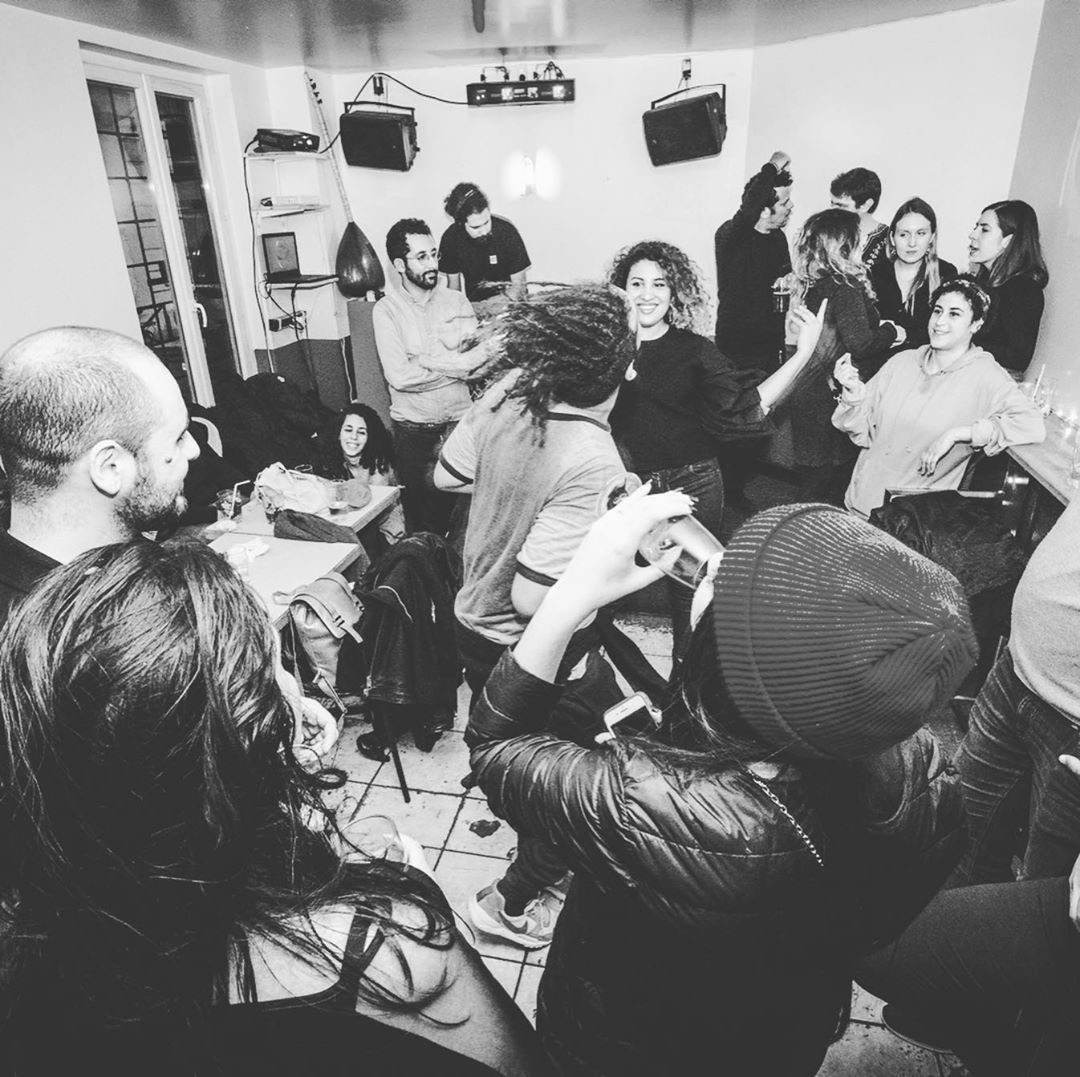 Who are some of your favourite acts in the Middle East?
This could be a long list, but I'll try to name some. I love Shabjdeed, AlNather and all the BLTNM crew, ZULI, Hello Psychaleppo, Abyusif, Bashar Sulieman. It [the Middle Eastern music scene] is flourishing. With Radio Flouka, we're discovering new talents, every single day.
We, as SceneNoise, know how much sheer talent and potential there is in the Middle East – what is it that you think is lacking in terms of giving all this talent a real chance to shine?
I think they're doing their best, so it's our role now to push them to the next level. They need more projects like us (radios, web-magazines, event-promoters) to talk about them and help them gain more visibility. I am very confident about the potential and the talents we have. The future is ours.
Tune into Radio Flouka here and follow them on Instagram and Facebook.
Photos courtesy of Hassene Hamaoui