The history of hip-hop is filled with artists who don't shy away from discussing social and political issues. From the time of its inception in New York City, the genre has been controversial, as it has been used by artists to document issues that they face in their daily lives. Some people have found this marriage of music and politics unfavorable, but one must ask, can music really be separated from politics? The artists we have profiled below would disagree.
Meet the female rappers in the Middle East who have transformed the hip-hop scene in the region. These women, whether they set out to do so or it happened inadvertently, are changing perceptions around the region as well as internationally with their music.
Soultana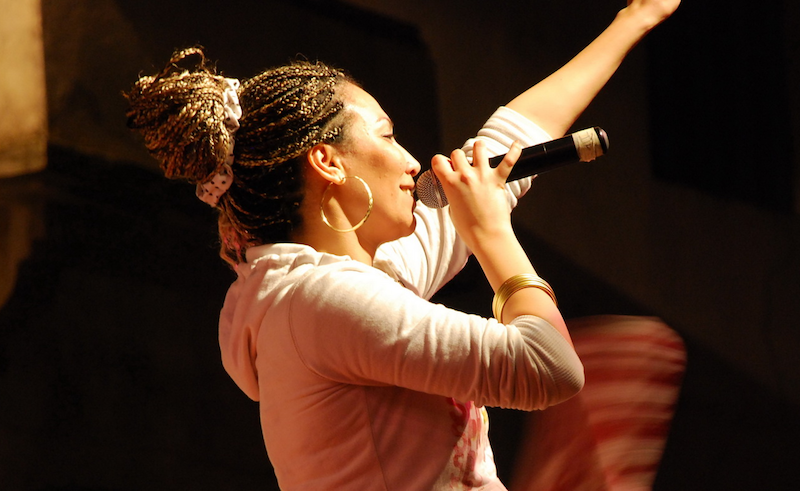 This Moroccan emcee is not only the first female rapper in Morocco, she's also a staunch supporter for women's rights and an activist that uses her lyrical prowess to tackle social issues in home country. Her international hit, Sawt Nssa or 'The Voice of Women," is an effort to combat sexual harassment in Morocco. The no-nonsense attitude she projects with her flow perfectly aligns with her fearless lyrics.
Check out her Facebook page to become acquainted with her music.
Malikah
Self-proclaimed as the 'Queen of Arabic Hip-Hop,' Lynn Fattouh, commonly known as Malikah has made a name for herself as one of the most important musicians in Lebanon. Her hard-hitting rhymes coupled with her serious lyricism have propelled her to the forefront of the rap scene in the Middle East whereby she was featured in several publications (notably Vogue Arabia and the LA Times), appeared in multiple shows, and even opened for Snoop Dog in Abu Dhabi in 2011!
Visit her Facebook profile for more info.
Shadia Mansour
The self-dubbed 'First Lady of Hip-Hop' is a British-Palestinian rapper who considers herself as a part of a 'musical intifada' and uses her platform to shed light on the Palestinian struggle. For Shadia, music is her way of showing dissent. She has collaborated with London-based rapper Lowkey, as well as Dead Prez's M1.
Make sure to check her Facebook page for more details.
Mayam Mahmoud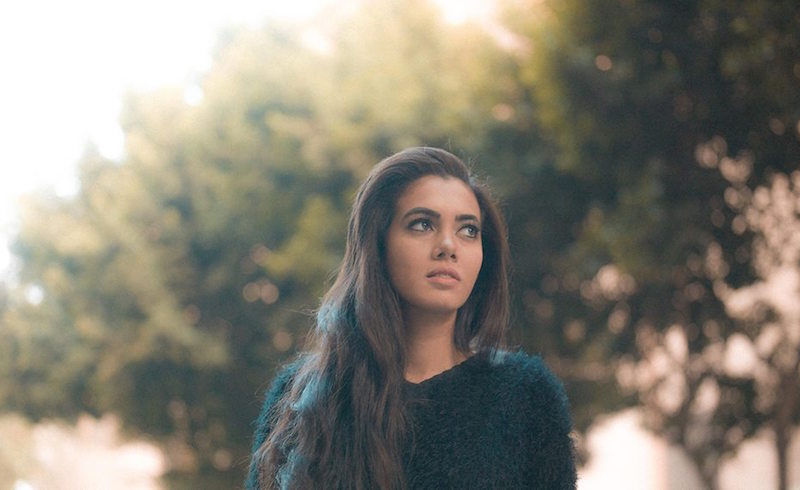 In addition to being the first Egyptian female rapper, Mayam is a women's rights activist and a model. She has been featured on CNN, BBC, and The Guardian for her effort to further women's rights in Egypt as well as combat sexual harassment. She won the Index Art Award in London in 2014.
Follow her on Facebook and Soundcloud.
Meryem Saci
This is a Montreal-based songwriter and hip-hop artist who escaped Algeria to Montreal during the civil war. Her music ranges from soulful R&B, jazz, reggae, as well as hip-hop. Her newest mixtape, On My Way, is a perfect introduction to her eclectic sound. Her music was used on Netflix's Iron Fist.
Check her Facebook profile for more details.
Salome MC
Critically acclaimed Iranian rapper Salome MC has been featured by MTV, Time magazine and the Guardian. The Seattle-based rapper has already released an album, entitled, I Officially Exist in 2013. Salome is known for her light voice which contrasts with her intense delivery. Salome's raps are certainly politically charged, though her songs are not exclusive to politics.
Follow her on Facebook and Soundcloud.
Chanel
Tania Chanel is a Spanish-Moroccan trap rapper. The 18 year old broke into the traditionally male dominated rap scene in Spain. Her trap music reflects her everyday experiences and her independence; Chanel's success in Spain is a testament to her abilities and the booming scene.
You can follow her on Soundcloud.