In a region where for a long time, pop music was the primary genre which garnered millions of listeners, rap has been on the rise for the past decade, culminating in an unprecedented amount of talent - and listeners - in this past year. From Morocco to Lebanon, from the trap lords to the woke wordsmiths, from those still recording in their childhood bedrooms to those working in diaspora, here are the artists who dominated the game in 2019.
Abyusif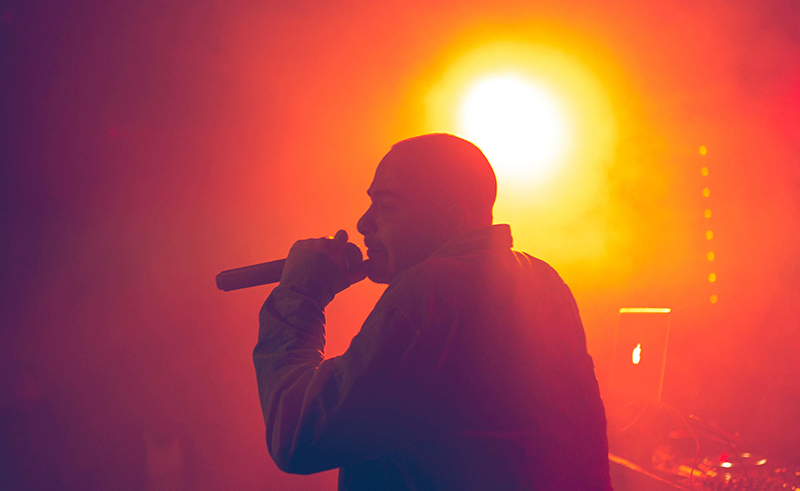 One of Egypt's most prominent names in rap, Abyusif wasn't an overnight night success. The Cairo native rapper and occasional producer has been consistently putting out albums, mixtapes and singles since 2012 with over 12 official albums and EPs on Anghami. Reaching momentum with songs like 'B7t 3aleiko' and 'Azra2eel', Abyusif's style became known for its jarring lyrics and delivery, whimsical disses, manic beats and versatility. With videos like 'Ana Msh H2dr 7ad' and 'Thanos' gaining millions of views online and his regular releases, the latest being 'Sheleti', Abyusif certainly earned his spot on this list.
Marwan Pablo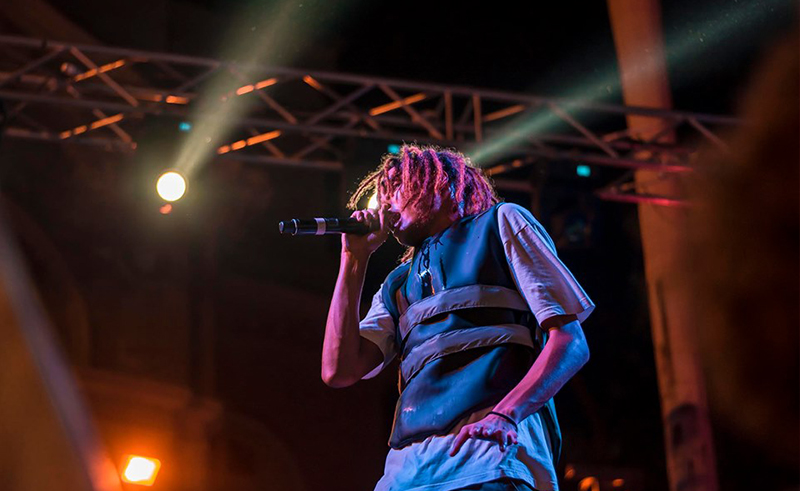 Influencing the growth of trap music in Egypt from his hometown in Alexandria, the 21-year-old rapper and producer shot to fame in 2018 with his relatable sound and story. Starring in the first episode of sister site Scene Noise's rap documentary
Rabka
, Pablo has been dropping videos like 'SINdBAD', 'Abu Meca' and 'Folklor' which have amassed millions of views online and has been consistently releasing one single after the other while at the same time collaborating with experimental, rising producers such as Molotof.
Shabjdeed + Al Nather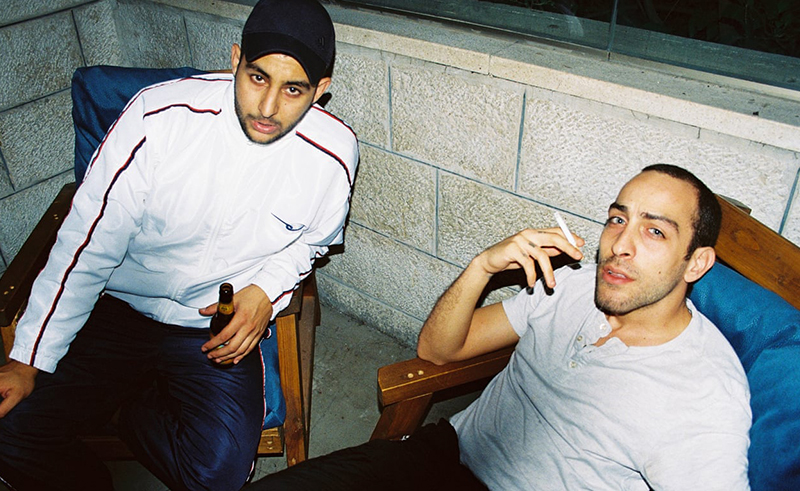 Founding their hip-hop collective and record label BLTNM in 2017, Palestinian rapper Shabjdeed and producer Al Nather's 2019 album Sindbad El Ward has been making waves from Ramallah to the regional hiphop scene with its futuristic productions, Shabjdeed's sharp, versatile rap deliveries and its broad range of topics that discuss issues that go beyond occupation, showcasing a different side to Palestinian hip-hop and rap
.
Issam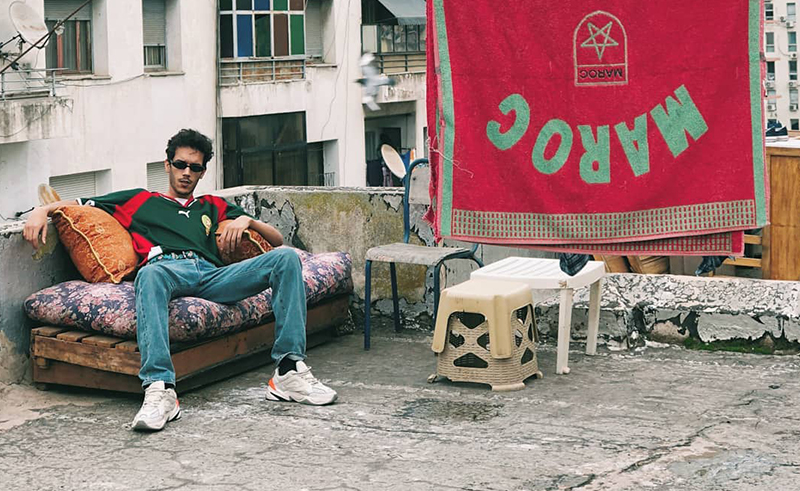 Considered to be one of the leading voices in the Moroccan trap scene, Issam Harris rose to fame with his track 'Trap Beldi' which was viewed over 10 million times on Youtube. Bringing elements of contemporary Moroccan culture in his visuals and his rap delivery, the young rapper quickly garnered international acclaim and sealed a record deal with Universal Music France for his 2020 album. His latest video single 'Makinch Zhar' features the rapper performing in Darija, the Moroccan vernacular of Arabic, over slick trap beats where he forges his own unique form of hyper-local rap.
Bu Kolthoum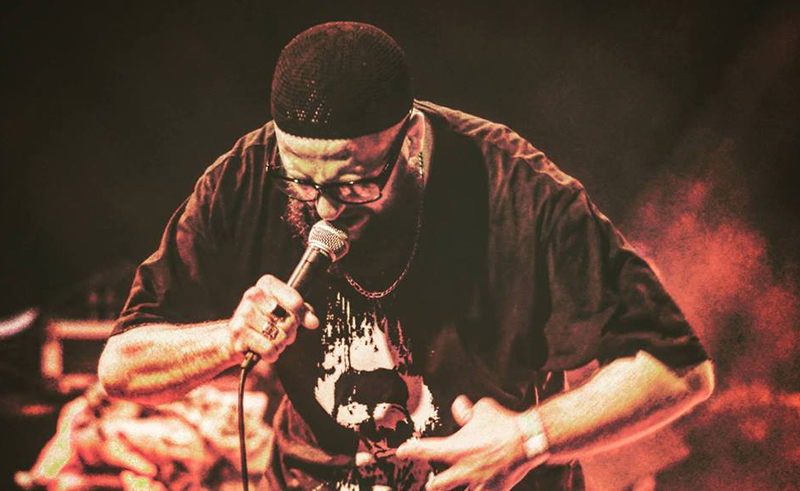 Syrian artist and producer Bu Kolthoum moved to Jordan shortly following the outbreak of war in his homeland due to what he described as his rapidly deteriorating psychological condition. He made waves on the scene with his 2015 debut album Inderal named after a drug used to treat PTSD. He then further solidified his presence as one of Syria's best rappers with the release of his seminal 2017 album Bo' Bo'. Now residing in the Netherlands, Bu Kolthoum takes the time to further expand his musical scope and experiment with different genres like soul as shown in his latest single 'Walle.'
Synaptik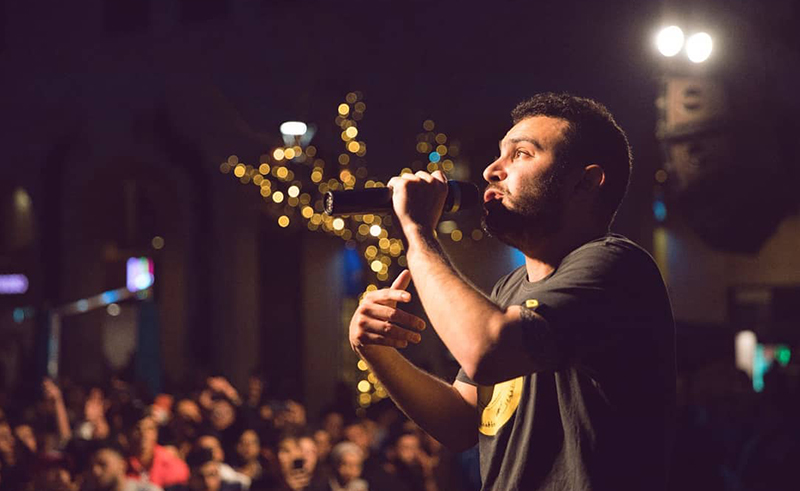 Jordan's Laith Hassan aka Synaptik fluently rhymes away in both English and Arabic as showcased in his 2018 solo album Om Al Mawjat and his collaborative album Terminal alongside Lebanon's Chyno, released the same year. Setting himself up as one of Jordan's most impressive wordsmiths, Synaptik went on to collaborate with regional names like Abyusif, Bu Kolthoum, Emsallam and more - all while balancing his life as a practicing physician.
Too Dope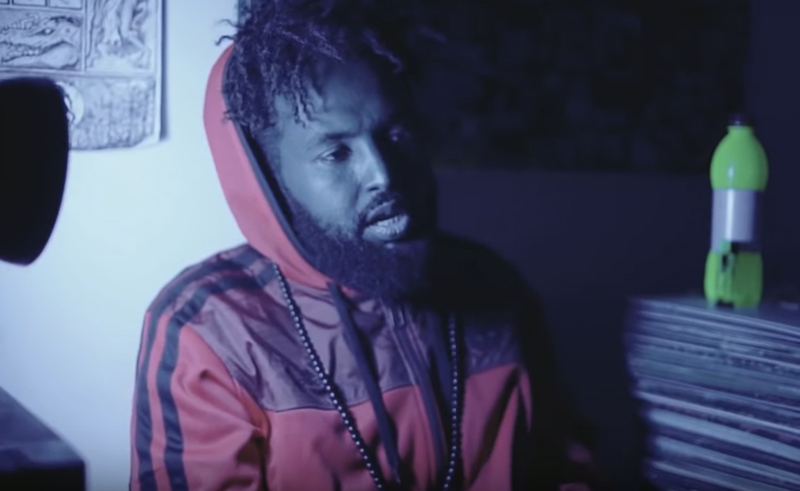 Growing up as an artistic child between Saudi, Sudan, Malaysia, and Qatar, Sudanese rapper Tayeb Hajo aka TooDope's first experience with hip-hop came at the age of 13 when he accidentally stumbled across a Tupac cassette tape on his way back home and he has been passionate ever since, writing and rapping his own words. Fast forward to the year 2017 when he created the hiphop initiative 'Young JustUS' with Sudanese artist MaMan, releasing the single 'Alright' which garnered over one million Youtube views. During the Sudanese revolution, TooDope released two tracks 'Sabbinaha' and 'Talk About It' which were received greatly due to their empowering, bold lyrics. In September, TooDope released his latest single 'KTMT' that was met with acclaim due to its creatively shot vertical video and its solid rap delivery from the Sudanese rapper.
BLVXB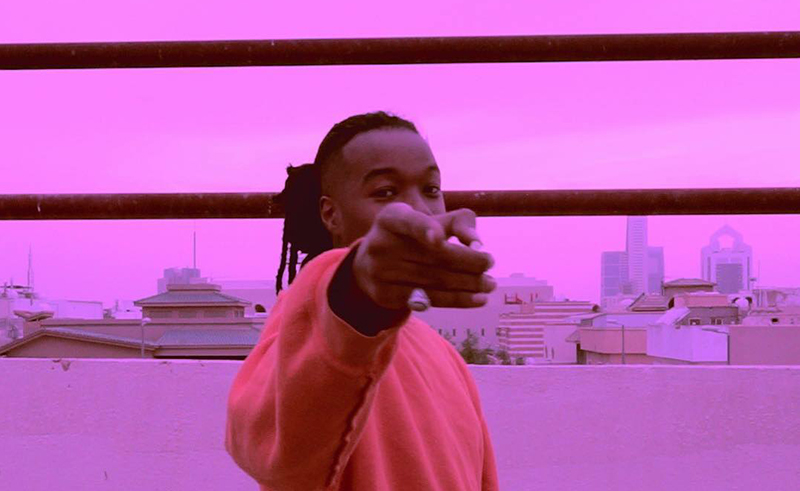 Leading Saudi rapper BLVXB released his debut album Kwalees in 2018 which brought him regional praise as he touched on several topics and even dedicated a song - entitled 'Kemawy' - to one of his fans who was battling cancer and passed away shortly before the album's release. Many of the region's old school rappers hold the Saudi artist in high regard, especially Lebanon's Big Hass who couldn't hold back his praise for BLVXB during a TV appearance, a rare occurrence considering the rift between old school and new school artists.
Shayfeen
Composed of Moroccan rap duo Shobee and Small X, Shayfeen have been making waves in the North African country since 2013 with their trap music. Gaining popularity by the year 2016 with songs like '7it 3arefinni' which reached over 10 million views online, Shayfeen are one of the key players in Moroccan Trap, most recently appearing on NAAR's compilation album with the track 'Babor'.
Wegz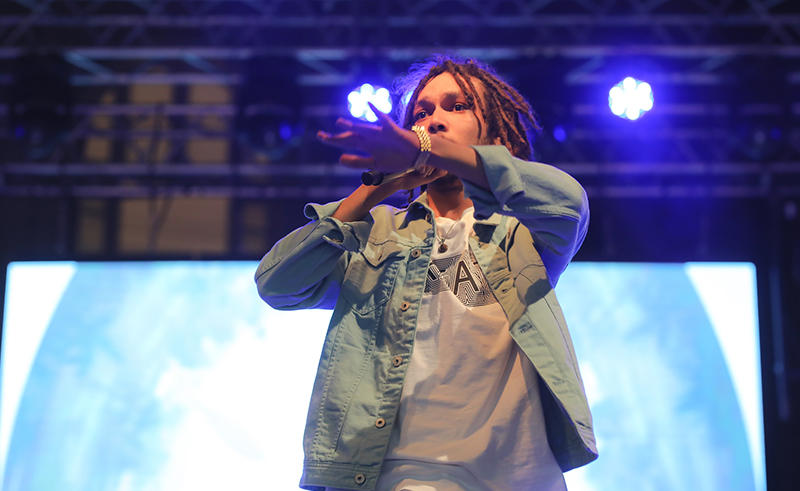 Hailing from El Wardian neighborhood in Alexandria, Egypt, Wegz has been disrupting the Egyptian trap scene ever since his breakout track 'T.N.T' in 2018. Conjuring up complex rhymes and catchy melodies, Wegz has been actively dropping singles one after the other and has collaborated with the likes of mahraganat superstar Sadat on hit single 'Kharban' which reached over 10 million plays on Youtube. With recent singles like 'Hawary', 'El Yamamma' and 'Laqtta', it seems the Alexandrian rapper is here to stay as he crafts his unique blend of Egyptian trap.
Sallam Naser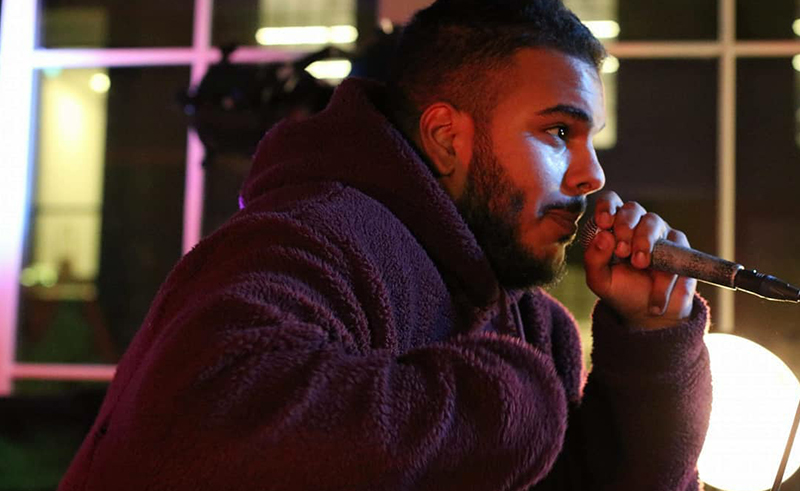 Originally from Haifa, Palestine, Sallam Naser was born and raised in the Yarmouk camp in Damascus. With the upsurge of violence in Syria, he sought asylum in Drammen, Norway, where he quickly mastered the Norwegian language. In 2019, Sallam caught the Norweigan rap scene off guard when he joined rap battles against locals, taking his talent beyond the confines of his mother tongue. In his debut album Ajwaa - produced by Wardenclyph - Sallam speaks out against oppression: as a displaced Syrian adolescent that fled war; as a Palestinian during the era of the oppressive apartheid; as an asylum seeker in a world where nationalism is only rising. Sallam has worked with prominent figures in the Arab rap scene, such as Synaptik, Al Nather, Haykal, El Rass , Ebn hawari, and Smokable.
Lil Eazy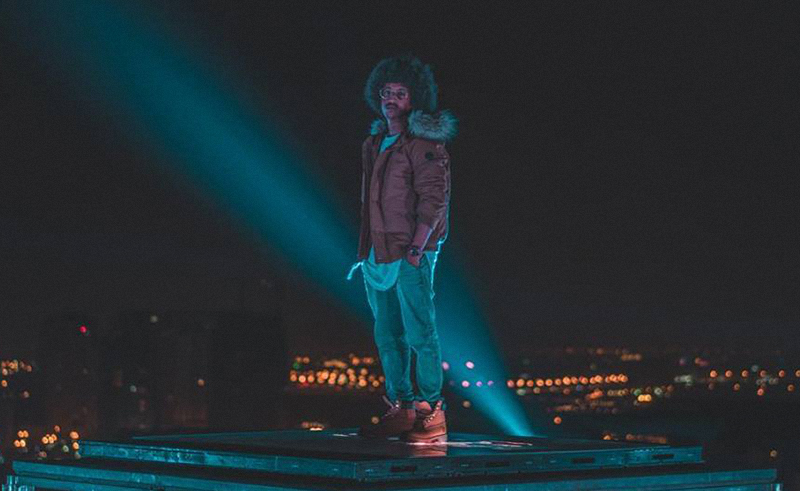 Abubakar Al Jilany, aka Lil Eazy, is a Somali rapper born and raised in Jeddah in 1991. He went on to release his first single at 17 and signed contracts with the likes of Jeddah Legends and Outlaw Productions, ultimately establishing himself as Saudi's biggest rap export. His 2017 debut album 4 Years tackled controversial topics such as race and perseverance. Since then Eazy went on to become one of Saudi's view kings with many of his tracks garnering millions of streams on several platforms.
4LFA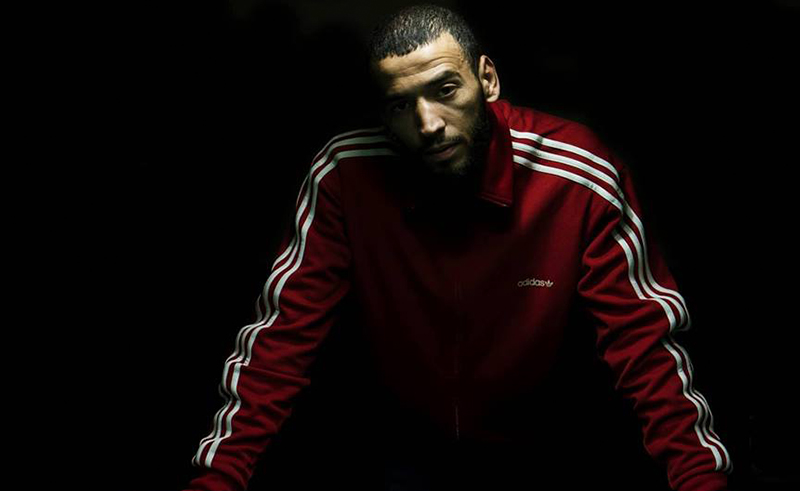 Born and raised in South Tunisia's town of Gassiene, 4LFA has been passionate about rap since a very young age. He recently took over the Tunisian rap scene with forward thinking rap bangers like 'Beautiful' and 'DIOUN'. Known for being very picky with his collabs, he only worked with likes of Trippy Boyz and his frequent producer friend Ratchopper.
NESSYOU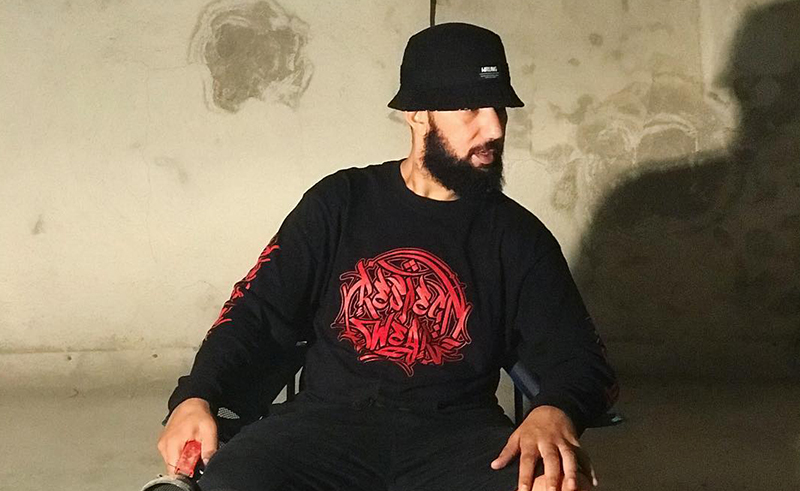 Dropping singles, EPs and mixtapes since his arrival on the Moroccan rap scene in 2013, Marrakesh native Youness Taârabt aka NESSYOU is known for his authentic old school rap bars that heavily intersect with the witty Marrakshi style of rap. His most popular releases include 'Sertraline', 'Ego' and 'Sekra' which has compiled over millions of plays and views in total.
El Rass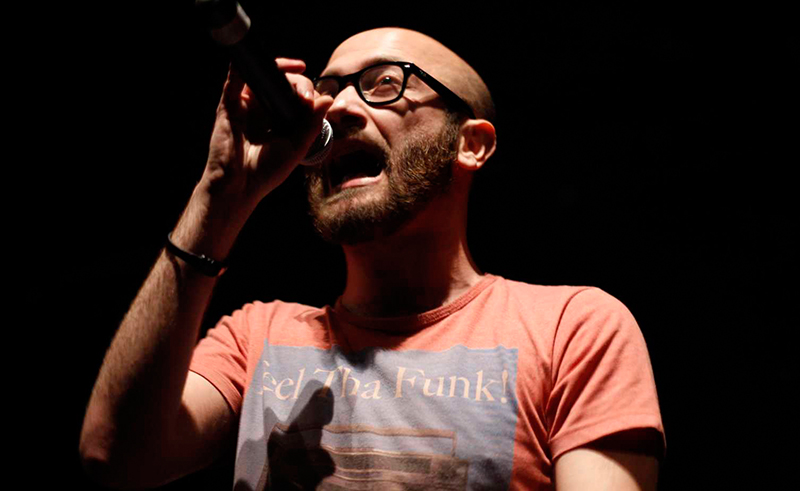 Mazen El Sayed, aka ElRass is a rapper from Tripoli, North Lebanon. With four studio albums to his name, Mazen has proven his worth as one of the most essential rappers to emerge from the Arab world thanks to his chasmic, thought provoking lyrics and his kaleidoscopic beats which especially stand out in his latest album Baad AlHazima. He is also a frequent collaborator with the region's most prominent names like Synaptik, Al Darwish, Mehrak, Sallam Naser and many more.
Didine Canon 16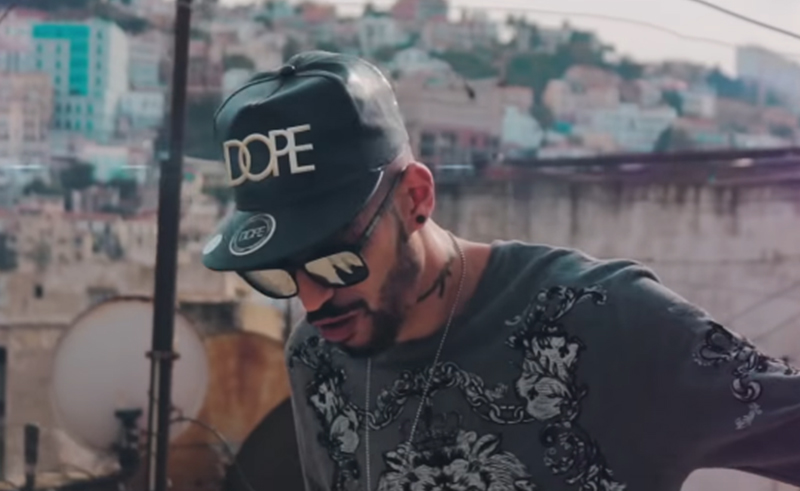 One of Algeria's biggest names in the hip hop scene, Didine is both equally street smart and pop savvy. He's known for both hits that cross over beyond the rap scene like 'Bella' and 'Aicha la Vie', and trap bangers that resonate with Maghreb hip hop movement like 'Codeine' and 'Codeine #2'.
Samara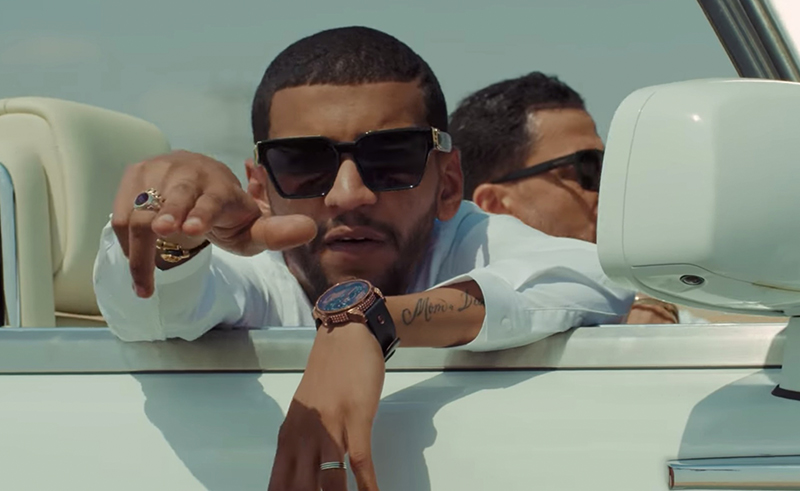 Prominent Tunisian rapper Samara made a splash on the regional rap scene with his various hits like 'Menha Mechin', 'Dellali', 'Lehy Bia' and 'Me Dayem Welou' along with lesser known releases like 'AMG' which found its way into the underground rap scene and became quite the anthem. Samara also garnered more fame last year after his run in with the law which only added more to his street cred.
Phobia Isaac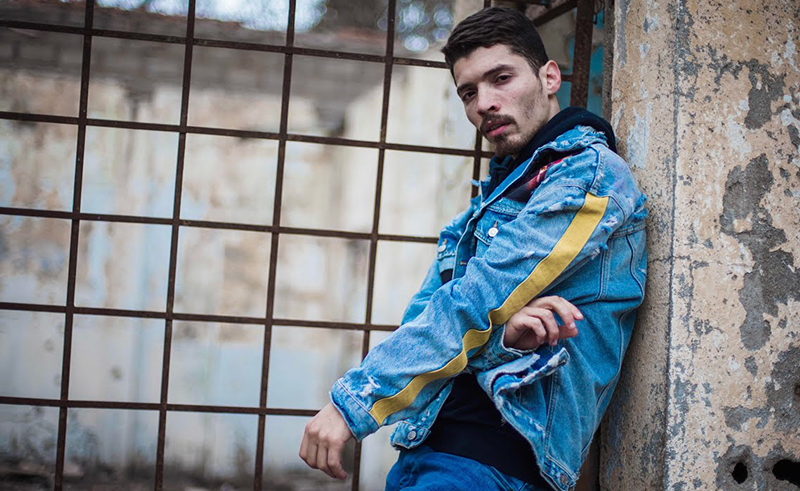 From the South Algerian town of Bougara, Phobia Isaac made an impact in the Algerian rap scene with his bold rap bars, bouncing trap beats and his relatable street style. With songs like '3;33', 'Bouma' and 'Poca' which reached over 10 million views online each, Phobia Isaac keeps a constant stream of releases, the latest being 'Joker' and 'Bent Lahlal'.
Abdullah Trill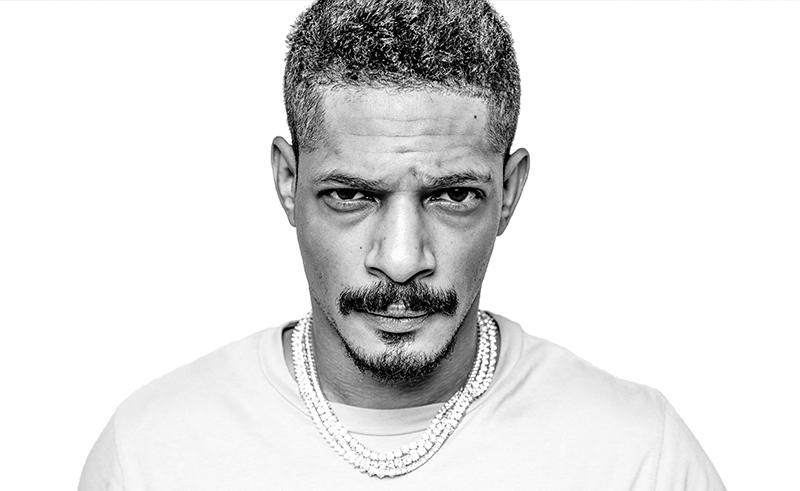 One of the main players in the Kuwaiti rap scene, Abdullah Trill is known for effortlessly blending Arabic and English and his hard hitting beats. Putting out breakout singles such as 'Agdar', 'F N T S', 'VITAMINS' and 'Mal 7ali', there's no doubt that Abdullah Trill is here to rep the Kuwaiti scene for the foreseeable future.