Ahhh, Dubai. The land of gigantic skyscrapers, gorgeous sand dunes and a restaurant scene that is pretty hard to (b)eat. There's literally, like, a new joint opening up every hot minute, which is exactly why businesses are doing all that they can to make sure that they stand out from the crowd. That often means designing a space that's bound to have a backdrop for the Instagram post of the year, or Insta-worthy food that will make you not ever want to eat (because it's just so pretty to look at).
Here are our favourite spots from around Dubai that will help you up your Insta game whilst taking care of each and every one of your cravings at the same time.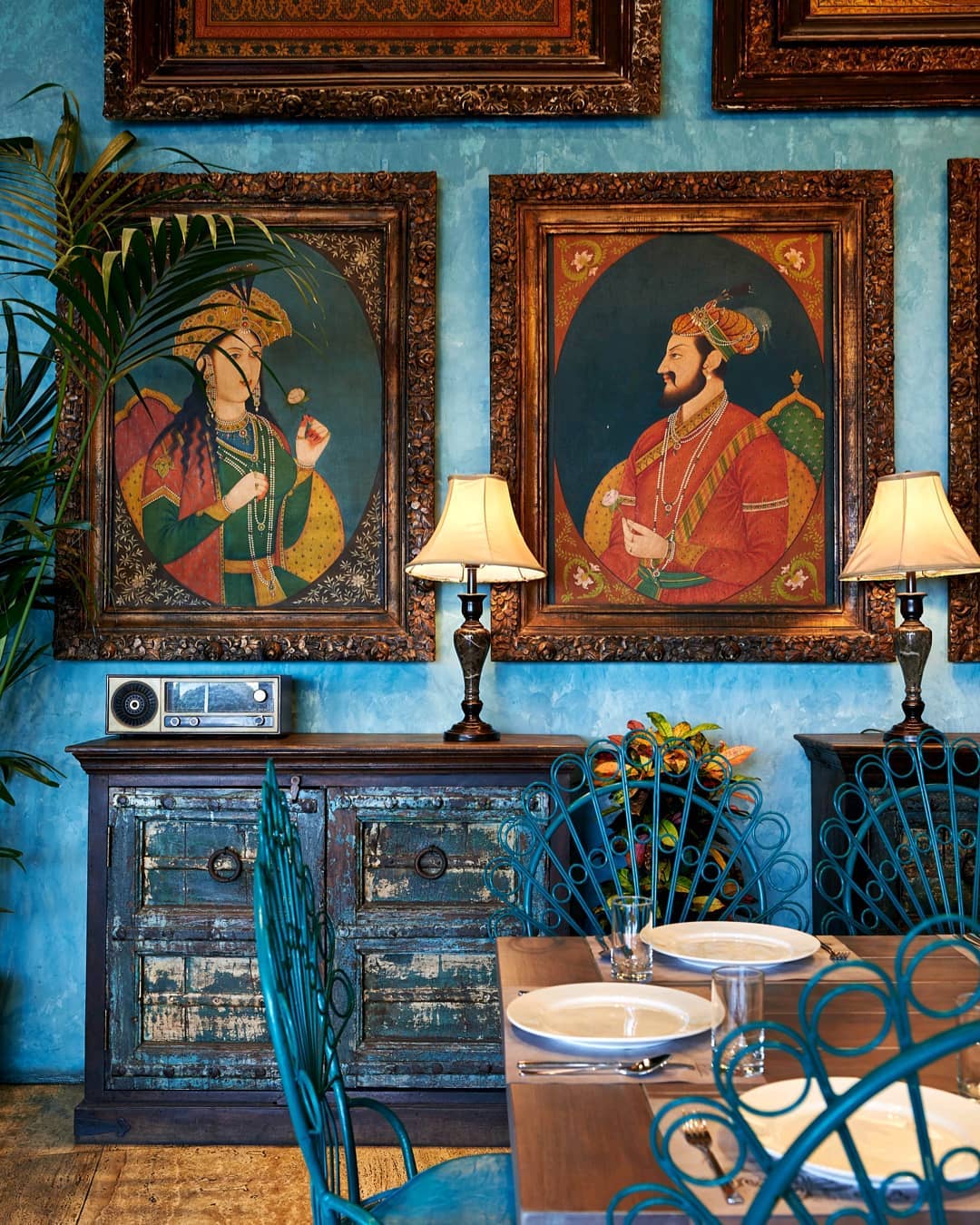 You need not pack your suitcase and travel to India anymore because you can just walk up to The Beach Mall, where this stunning gem is located.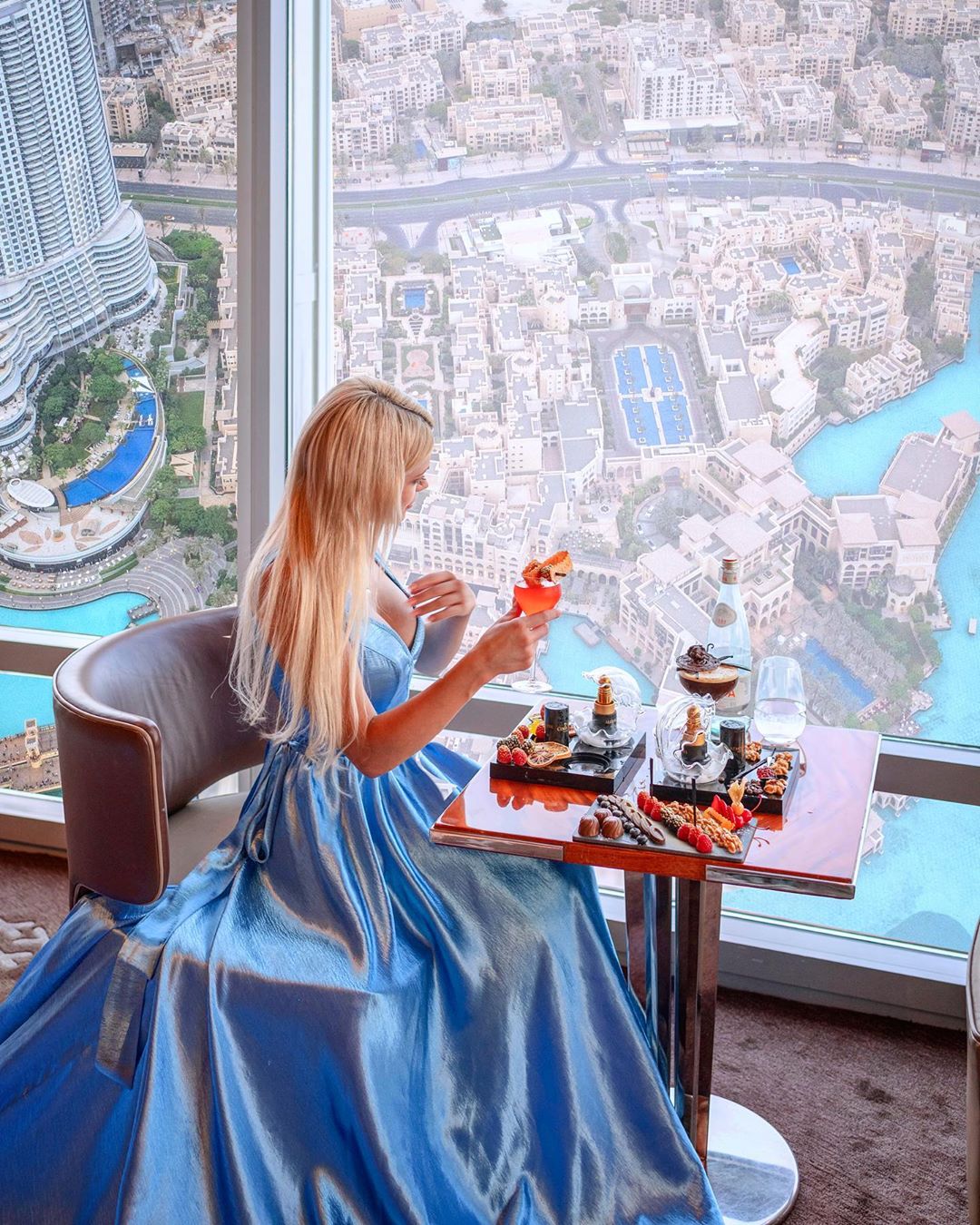 Aside from the fact that this eatery is frequently visited by Fazza (aka Hamdan bin Mohammed Al Maktoum, the crown prince of Dubai), Atmosphere will make you feel like you're on top of the world. Quite literally. It's currently ranked as the world's tallest restaurant, perched on the 122nd floor of Burj Khalifa.
Good vibes are the only things you'll find at this dive bar in Jumeirah. Well, that and some delish cocktails that serve as perfect Instagram accessories.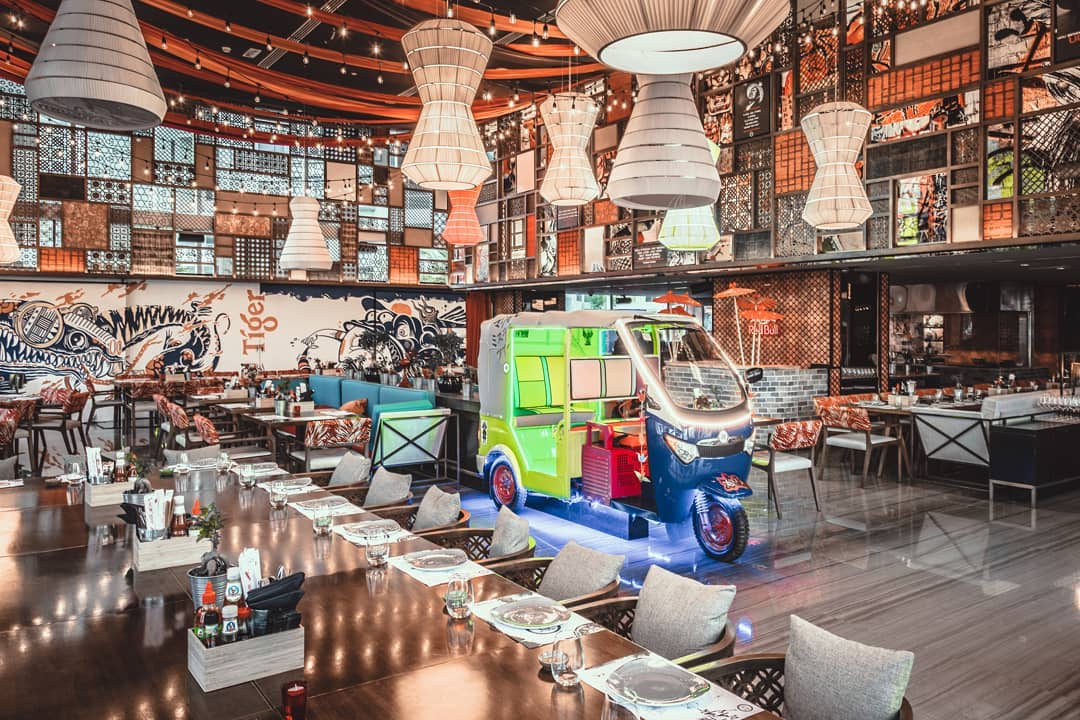 Located inside the Taj Hotel, Miss Tess looks like something out of 3020, serving actual futuristic kween realness, and gastronomical Asian street food. The out of this world tuktuk is also a plus.


The official "insta-worthy" cafe, ranked 7th in the world - according to Big 7 travel - Tania's Teahouse is a warm and cosy two-storey villa, decorated with homey, and (mostly) pink accessories. The coffee spot draws visitors from the world over, and is quickly becoming one of the busiest in town.
Located on Dubai's City Walk, Saya will make you live your best pink life. I mean, how can one resist taking Insta Stories when there's flamingos? Aside from that, flowers and plants also fill up the cafe in almost every corner, and the adorable baby pink shelled chairs speak for themselves.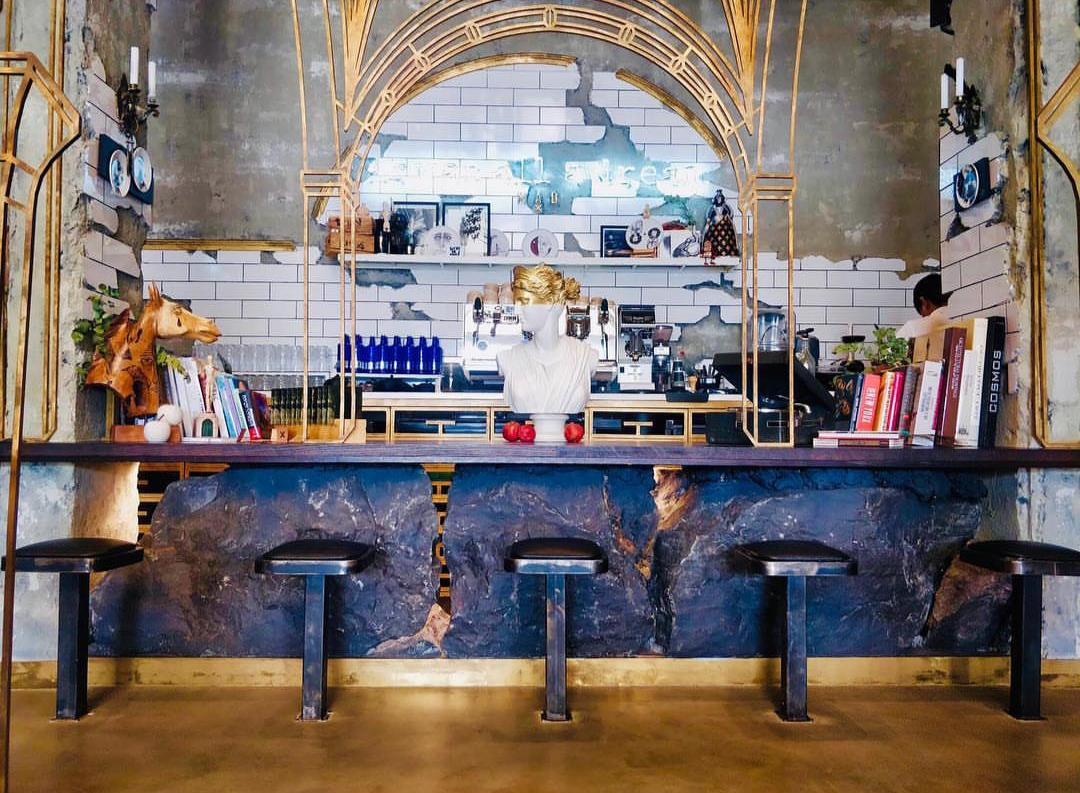 You don't actually have to be a mad tailor to like this place. In fact, the only thing you need to be is a mad Instagrammer because not only is their interior design game on fleek but their coffee is also yum AF, so you'll be taking what will probably be your best Instagram photos of the most popular coffee cups in town from this little Jumeirah spot.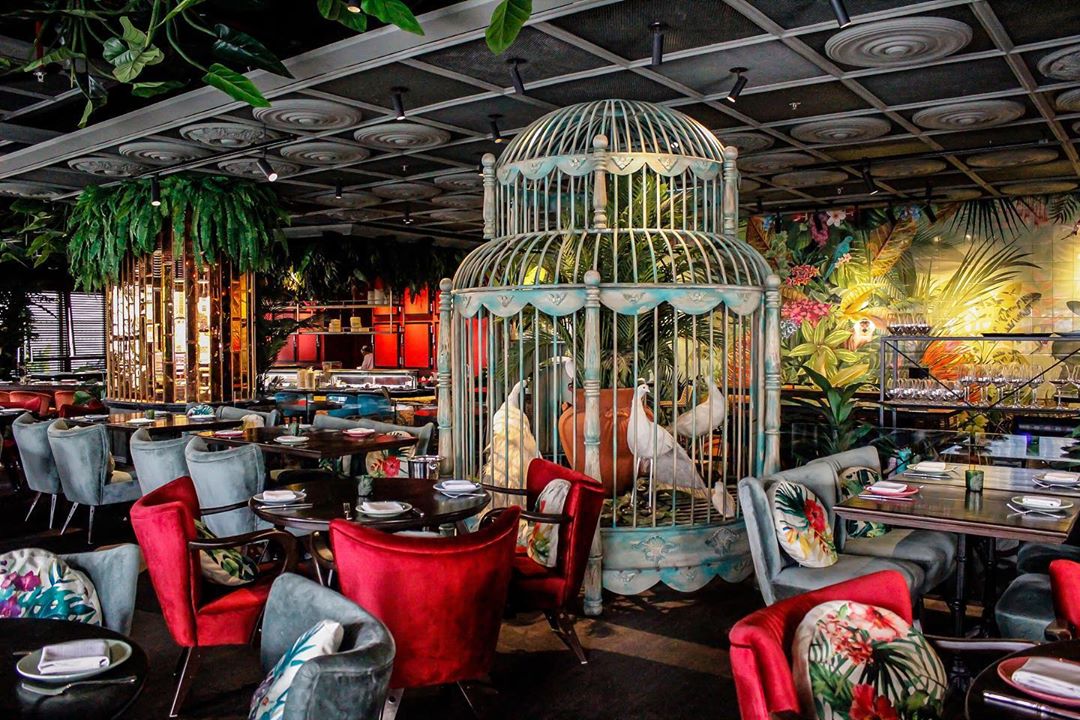 Nestled away on the second floor of Pier 7, this Amazon-themed restaurant, Mama Zonia, will take you to the jungle and back. Except you'll probably want to stay there forever.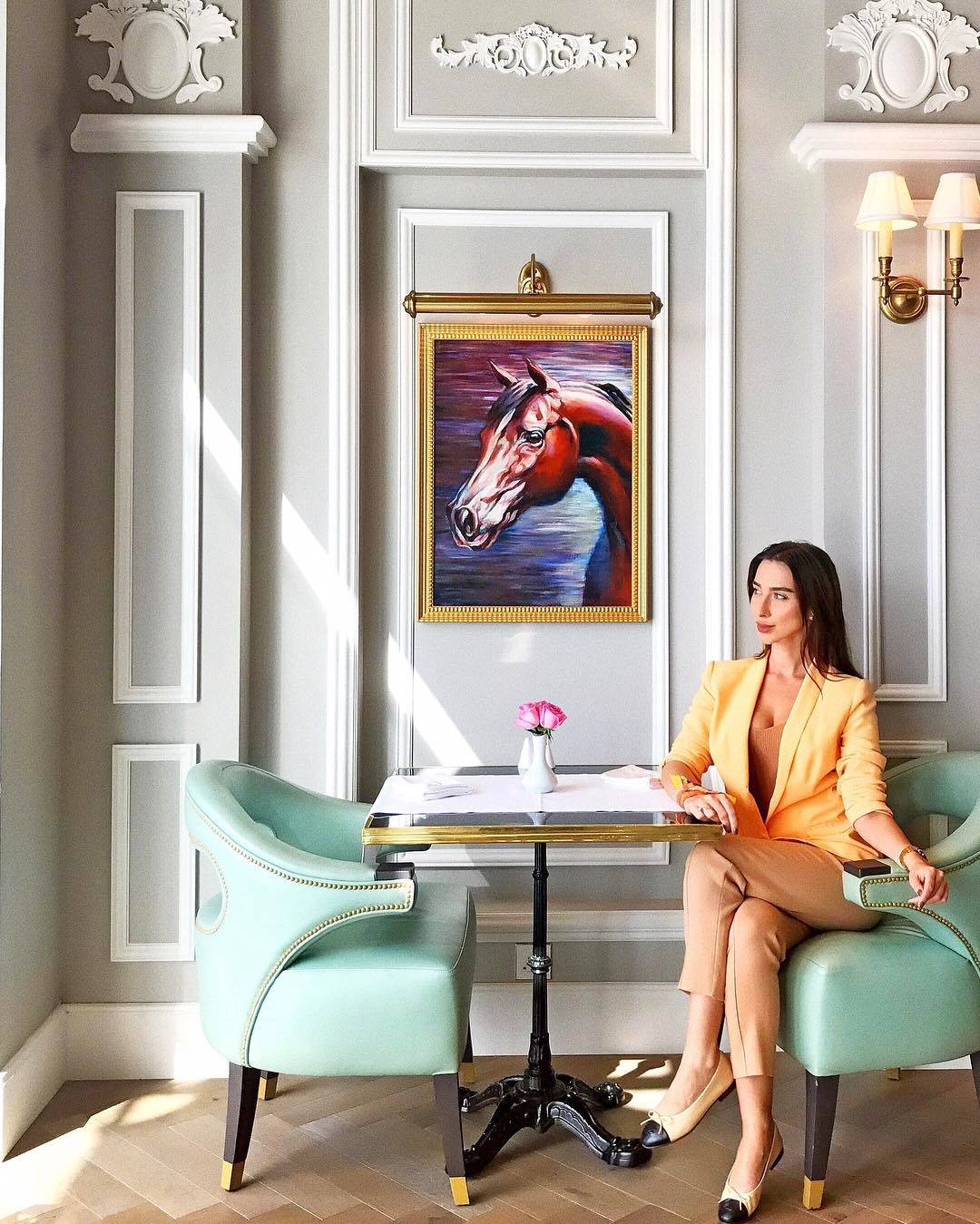 If you want elegance, this place is going to be serving just that, with impeccable French-Mediterranean cuisine and polished chic decor, and an additional bonus of all-artisan made furnishing.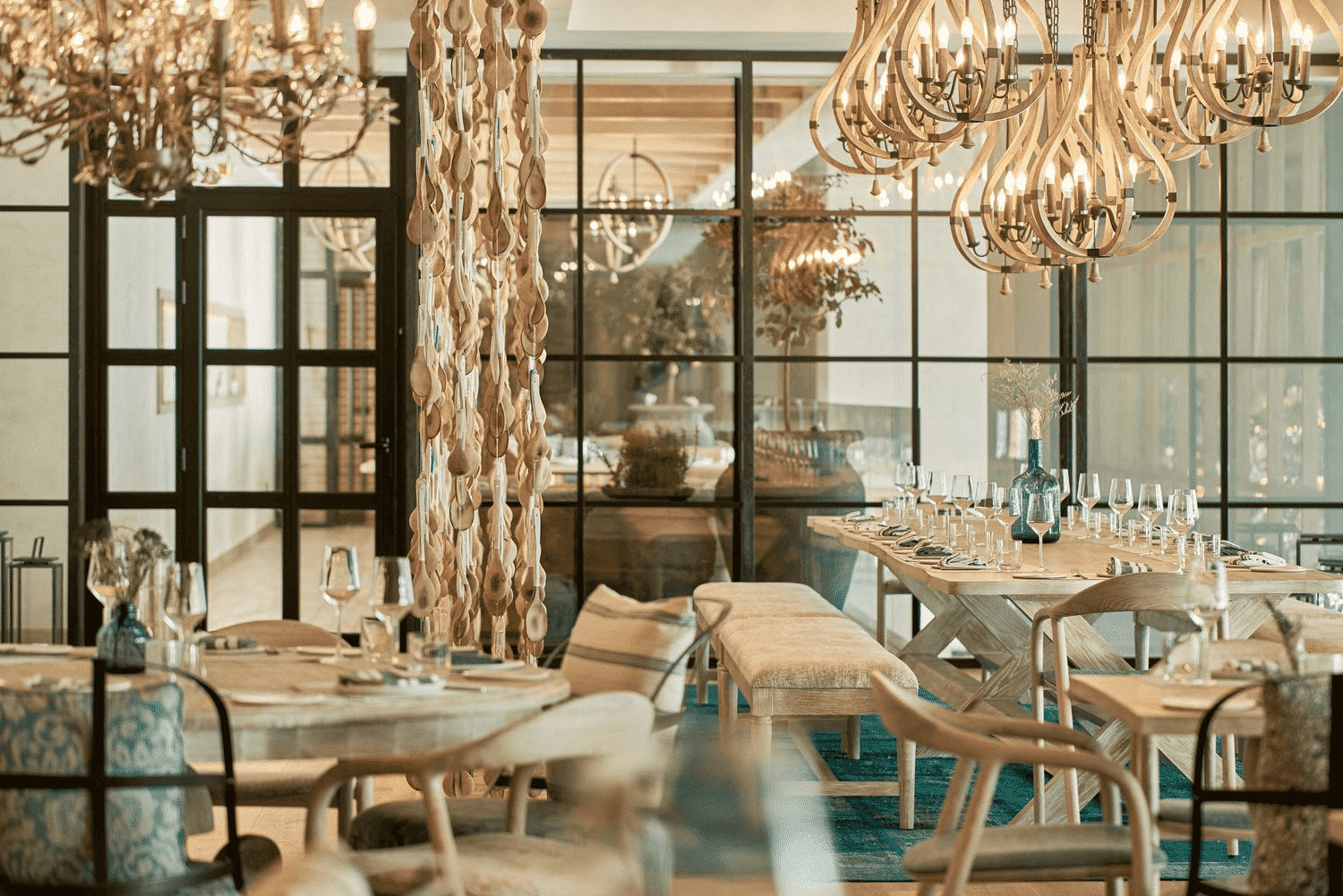 Run by Michelin-starred chef David Myers, the French farmhouse experience starts from the moment you enter through the doors of Bleu Blanc. They also offer an open, wood-fired grill session, which would be perfect for a sunset-dinner with the view of the glorious Dubai Water Canal.
This list wouldn't be complete without the iconic burger joint that came all the way from NYC to the UAE to make our Insta lives better. Serving award-winning burgers and gorgeous milkshakes - yes, the ones you see all over influencers' Instagrams - this particular restaurant is a must-visit.
The fun and vibrancy of Peruvian cuisine is reflected in the décor at this award-winning eatery. Sometimes that's all the content you need from an Instagram post: fun, Peruvian food and award-winning things. Oh, and some embellished wall paintings, of course. Add to that the fact that this was the first Peruvian restaurant to be awarded a Michelin star back in London where its first branch is located, and you have a winner.
Oumnia Gourmet is a vegan haven in the heart of Dubai. With an airy, Middle Eastern decor and a ceiling-wide waterfall plant display, the restaurant is as pretty as it is great news for Dubai's growing vegan community.